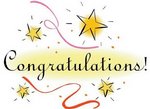 Congratulations to Beauty Pageant Winners!
Straughn Elementary School's Physical Education Department held its annual Beauty Pageant on Saturday, February 9, 2019. Eighty-one (81) contestants competed for the title to become their grade level's beauty. Fifth graders competed to become Miss Straughn Elementary 2019.
Ansley Katauskas was named Miss Straughn Elementary for 2019.
2019 Straughn Elementary School Beauty Pageant Winners:
Miss Kindergarten: Presley Sanders
1st Runner Up: Kathleen Weaver
2nd Runner Up: Khloie Baker
Miss Photogenic: Sophia Holloway
Miss First Grade: Brinlee Hughes
1st Runner Up: Layla James
2nd Runner Up: Addyson Holmes
Miss Photogenic: Alexis Kelley
Miss Second Grade: Brooklyn Cross
1st Runner Up: Avarey Sanders
2nd Runner Up: Ryleigh Huckabaa
Miss Photogenic: McKenna Reeves
Miss Third Grade: Khloe Blackburn
1st Runner Up: Maggie McDaniel
2nd Runner Up: Katelyn Ranta
Miss Photogenic: Khloe Blackburn
Miss Fourth Grade: Sierra Wilkerson
1st Runner Up: Tegan Pressley
2nd Runner Up: Greysen Hancock
Miss Photogenic: Greysen Hancock
Miss Straughn Elementary (5th Grade): Ansley Katauskas
1st Runner Up: Kylee Brown
2nd Runner Up: Taya Newton
Miss Photogenic: Taya Newton