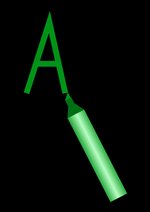 Two Years in a Row!
Straughn Elementary School Earns an A on State Report Card
Straughn Elementary School's students, faculty and staff, and parents are celebrating the A on the 2018-2019 State of Alabama report card! For elementary schools, the grades are based on data collected in the areas of academic achievement, academic growth, and student attendance. Straughn Elementary earned 31 out of 40 points for academic achievement; 44.78 points out of 45 points for academic growth; and 13.68 points out of 15 for chronic absenteeism, totaling 90 points.
We're so proud of our faculty & staff, students, parents, and community for their commitment to academic excellence.